OUR MISSION
As a church, we have a mission. We have been called, we have been charged with a task. That calling was given to us by Jesus Christ, in what is often called the great commission:
"Go ye therefore, and teach all nations, baptizing them in the name of the Father, and of the Son, and of the Holy Ghost, teaching them to observe all things whatsoever I have commanded you; and lo, I am with you always, even unto the end of the world."
(Matthew 28:19-20)
We embrace this mission enthusiastically and with purpose. As a church, we want to make a difference in the lives of the people around us - in Kingstowne and northern Virginia, and across the world. We are called to die to self, that through us, Christ might live. We are called to be an example, a help, a guide, a friend.
We are called to help people find their place with God.


Core Values
What kind of church are we?
WE FOCUS ON SCRIPTURE
Above all, the Scriptures are supreme. The Bible is our Creator's instructions to us, and we must seek to understand it, apply it to our lives, and help others to do the same.
"All scripture is given by inspiration of God, and is profitable for doctrine, for reproof, for correction, for instruction in righteousness, that the man of God may be perfect, thoroughly furnished unto all good works."
(2 Timothy 3:16-17)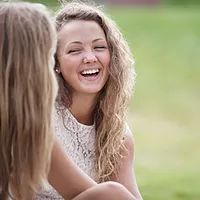 WE VALUE INDIVIDUALS
Every person matters to God, and so every person must matter to us. Regardless of race, background, age, social standing, or spiritual condition, we all need God's grace. No one is so broken that they cannot be touched by God, and no one is so holy that they have no need for it.
"How think ye? If a man has a hundred sheep, and one of them be gone astray, doth he not leave the ninety and nine, and goeth into the mountains, and seeketh that which hath gone astray? And if so be that he find it, verily I say unto you, he rejoiceth more of that sheep, than of the ninety and nine that went not astray."
(Matthew 18:12-13)
WE PURSUE LIFE CHANGE
Christianity is not about being perfect—none of us are. But it is about change. In salvation, we are given new life, we become new creatures. We then spend a lifetime growing and maturing, learning to live the new life. The focus of our church is not on the condemnation of sins past, but in helping people to a better future.
"…that ye put off concerning the former conversation [lifestyle] the old man, which is corrupt according to the deceitful lusts, and be renewed in the spirit of your mind, and that ye put on the new man, which after God is created in righteousness and true holiness."
(Ephesians 4:22-24)
"And let us consider one another to provoke unto love and to good works."
(Hebrews 10:24)
EVERYONE HAS A UNIQUE PURPOSE
As individuals and as a church, we have a purpose, given to us by God. We are not an accident or a coincidence or a random collection of people. We were put here by God to do his will – spread the gospel message, making disciples wherever we go – and each of us has a specific role to fill (1 Corinthians 12). This purpose is exciting, it is important, and it is what drives us.
"For we are his workmanship, created in Christ Jesus unto good works, which God hath before ordained that we should walk in them."
(Ephesians 2:10)
"And Jesus came and spake unto them, saying, All power is given unto me in heaven and in earth. Go ye therefore, and teach all nations, baptizing them in the name of the Father, and of the Son, and of the Holy Ghost, teaching them to observe all things whatsoever I have commanded you; and lo, I am with you always, even unto the end of the world. Amen."
(Matthew 28:18-20)